Auction Total, Shave Off, The Final Run
Auction Total:
The Auction Total is in!, We raised a whopping $21,685.60 on the night at our auction. And what an amazing night it was to. Thank you so much to everyone involved. All our numerous auction item sponsors, our guests on the night, our team getting it organised and put together, Solway Park for making their end seamless and of Course our 3 incredible speakers who I haven't stopped hearing good things about. This is a huge boost to our total and really gets us on track for getting to the top of the mountain so thank you all so much. We couldn't do this without you all.

Shave Off
On the 31st we have our shave off coming up and things are ticking along nicely. We have the Hotel Bristol lined up for the event and Jovani Mens hair Stylists set to do the shaves. We've raised a good amount so far but if anyone out there has anything they can give we'd love to get a real boost behind my amazing Mother-in-Law who is our only female shaving her head for the cause. I think that definitely deserves recognition. We keep taunting her with pics of Britney Spears in the 90's but in all seriousness we'd love to get her total at least over $2k to make her feel like it is all worth it so anyone that can support her in her shave we'd all appreciate it. Visit http://shave.kickingms.nz and select her name in the donate screen to place a donation towards her name.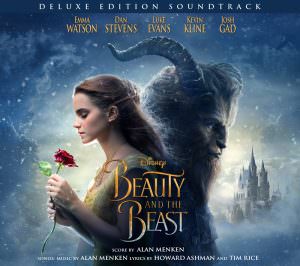 Beauty and the Beast
Just a reminder that we have a Beauty and the Beast premier Screening on the 4th of April at Lighthouse Cinema. These have all been great events and this one will be no different. We do need to set our cinema size very soon so if you are interested get your tickets early, or at least let us know so we can hold a seat for you.
Event Info: https://www.facebook.com/events/1230136523688699/
Event Tickets: https://perkins.nz/product/pre-screening-beauty-and-the-beast-tickets/
The Final Run
We are now only 2 weeks away from flying out and I am not going to lie, I am now thoroughly terrified. I am so nervous about the trip, being away from the family, missing so much going on. Ironically, the thing I am least worried about is the actual treatment, that bit Is going to be miserable, but it's kind of known entity now and is what it is. Returning home is when I am in real danger of contracting post treatment infection so I'll be hiding out when that rolls around. We have amazing support around us and really appreciate everyone getting involved. We will kick this MS Yet!
Charitable Trust
Just a heads up that the Charitable Trust to support not only me but other kiwis with MS that want to access this treatment is now up and running, for now it gives people the opportunity to donate to the trust and be able to claim on any donation larger than $5. Check it all out over at https://kickingms.nz. You'll see a donate button on the page along with a lot of info, payment can be done by bank deposit using PoliPay or Credit card, Apple Pay or Google Pay via Stripe. We're excited to be able to expand on this in the future. if you have any questions get in touch.
That's about all for now but I'll be posting a fair bit over the next couple of weeks as we build up to leaving. Don;t be afraid to get in touch if you have anything you want to know etc..