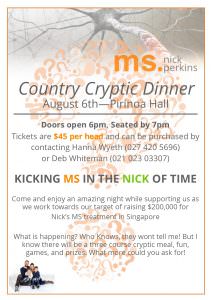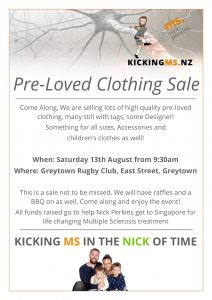 Upcoming Events, Shirts, #TEAMGREYTOWN
August 6th – Pirinoa Cryptic Dinner
The main thing I want to update everyone on is the upcoming events. This weekend coming we have the Pirinoa Dinner (Click the image above to see it bigger). This looks like it'll be an amazing evening with a lot of laughs to be had. I know that Deb and Hanna have gone all out to make this what it is and I am so appreciative of their effort. We'd love to see the place packed out so if you have the time grab a ticket and come along should be a great night. Much to Deb's disdain, I am going to try to put a TV somewhere with the rugby final on, hopefully I can stream it out there, fingers crossed.
August 13th – Clothing Sale
The following Saturday morning we are having the clothing sale at the Greytown rugby club from 9:30am. We have a massive selection of clothes generously donated from all over town, Leanne is putting together the event and doing an amazing job. I'll be down there on the BBQ cooking up a storm to keep people going. It is definitely worth putting in your calendar and popping by to have a look. you never know you could pick up the bargain of a lifetime!
Shirts
The orange shirts have not sold well at all unfortunately. I have had a lot of positive feedback, but it seems perhaps the orange put people off. The fund closes tomorrow so I have re-created it on a black shirt instead to see if that rallies more interest. Let me know if you are keen and I'll work out numbers. You can also buy direct on my site in NZD for a bulk order to save on shipping, that also means you can select Online Banking Payment and hold off paying until I am sure we have reached the required 20 shirts to get it to print. http://www.kickingms.nz/shop/
#TEAMGREYTOWN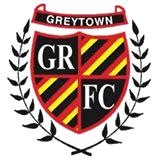 Lastly, I can't go without saying a massive congratulations to the Greytown Prems for winning the Tui Cup Back2Back this year with an awesome season through and through. We went up in full regalia to support the boys last night and were not left disappointed. Was an amazing game to watch and you boys deserved the win with an incredibly well-played game. Bring on next year!
The Greytown boys have been very supportive of our cause this year so we are stoked for them that this has all worked out!
Also managed to finally catch up with Nikki Regnault in person last night at the game who is coming along wonderfully after her treatment, it was a pleasure to chat and see the positive effects the HSCT is having on her life, a great boost to the morale for the campaign so thanks Nikki!